So its winter.

And its cold. Really cold. I'm looking around Melrose and the softball fields are not only quiet but they're rock hard because the earth is frozen solid. There is snow spread across the outfield and the equipment boxes literally have ice on them. The grass is brown and guaranteed: if you press your tongue to the backstop you'll lose a layer of it!

And yet, this is one of the best times of year. For every abbreviated day we are one more day closer to opening day. the Red Sox will be going to Florida any day now. Our famous winter clinics are being scheduled and I can't help but think of all the preparations that will be necessary over the coming weeks as this deep freeze starts to release its grip.

The middle of April is really not very far away and so coaches every where will be checking their equipment to make sure the straps on the catcher's pads are still attached and the helmets are all still intact.

If anyone out there is interested in contributing to the league we have some duties that are currently being performed by people who are already doing several jobs. Please get in touch with Rob Carillo or Ed O'Connell to see how you can help. Thanks!
by posted 03/07/2014
| | |
| --- | --- |
| Hello Melrose Youth Softball people, | |
Thank you very much to everyone who has signed up for the skills clinics. The first clinic for the 3
rd
– 9
th
grade girls up at the Rams Athletic Complex came off without a hitch last Saturday. There are some photos of the event at our
facebook page
or our
web site
. In any case its going well and I wanted to thank everyone who has signed up for and to express my genuine hope that they are getting a lot out of it.
We are also holding skills clinics for girls in 1
st
and 2
nd
grade starting
March 19
th
at the Roosevelt elementary school gym. Our own Michelle Carson will be running the clinic along with some of the most accomplished players from the Melrose High School Lady Raiders softball team. Michelle will teach the girls basic skills that will help them succeed in the upcoming season. I highly recommend signing up for it if at all possible. Here is a link for that:
https://leagueathletics.com/Registration/Default.asp?org=melroseyouthsoftball.com
I also wanted to mention the pitching clinics we are offering. Any parents who have watched our girls play softball have probably noticed how crucially important it is to have at least one pitcher on ever team who can get the ball over the plate. We start asking the girls to pitching in the Minor League (3
rd
and 4
th
grade) so that by the time they get to 5
th
and 6
th
grade they've got some experience under their belt. In order to do that the players can often be more successful with some additional training from a professional coach. We are lucky to have gotten Jackie Collier, the current pitching coach at Bishop Fenwick High School in Peabody, MA to conduct a series of pitching clinics to help our players learn the right forms early and refine existing skills. She and her coaches will be conducting four clinics broken up by age groups – (grades 4, 5 and 6 or grades 7, 8 and 9). Its $50 for four one-hour events from either 7pm – 8pm or 8pm – 9pm over at the Roosevelt school. There is a cap of 15 players for each clinic so please
sign up right away
Finally, if you haven't
signed up
for the spring season yet, please go to the website and get your name in there right away. At the end of March we will be having a skills assessment for the older girls and will be setting up the team lineups shortly afterward. Also, we are always looking for new players so if you know someone who would enjoy playing the game, go ahead and invite them join! More the merrier! We are aiming to reach as many girls as we can so invite your friend, your sister or your friend's sister! Last week we got
flyers
out to the elementary schools so we are hoping that will remind girls to sign up as well.
That's it! Have a good weekend and I hope everyone has a good season!
by posted 02/25/2014
Hi everyone,



First, I want to thank everyone who has signed up for the spring 2014 softball season. We have had a good initial response and every week more and more girls are registering. Please feel free to forward this message to any friends or neighbors who may be interested in playing.

Secondly, this is to remind everyone that we are rapidly approaching the first two hours of our Winter Skills Clinic this Saturday at 2pm at the Rams Complex in North Reading. Its for players who are in grades 3 through 9 and it will help novices learn new skills while reinforcing and improving existing skills in more experienced girls. The cost is only $25 and includes two hours on the first four Saturdays in March (3/1, 3/8, 3/15 and 3/22). Its a tremendous value and the girls really get a lot out of it. I sincerely hope everyone who can sign up registers. We will be accepting written registrations on-site in case you want to sign up this Saturday.

http://leagueathletics.com/Registration/Default.asp?org=melroseyouthsoftball.com

Finally, if you have any athletic equipment that you might like to sell or hand-down, please visit the MYS Exchange section of the website and sell it or offer it to someone in the MYS community:

http://leagueathletics.com/Exchange.asp?org=melroseyouthsoftball.com

Sincerely,
-Rob Solomon


webmaster@melroseyouthsoftball.com



ps: you can find our facebook page here: https://www.facebook.com/pages/Melrose-Youth-Softball-Inc/412417828775299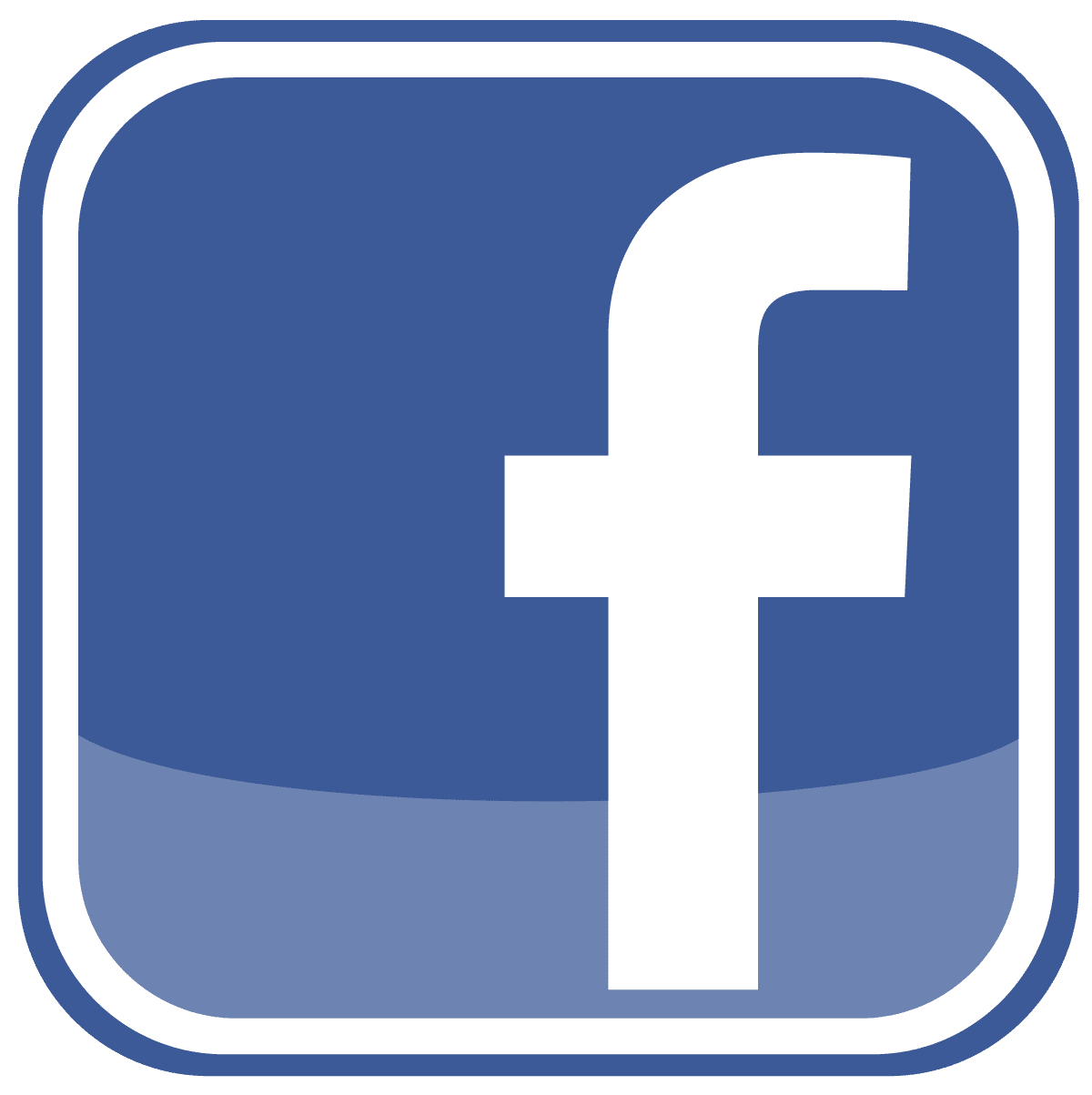 and our twitter feed at https://twitter.com/MelroseYSB
by posted 02/19/2014
Hi everyone,
So registration has been open for a few weeks now and things look like they are going well. We've had nearly one hundred girls sign up for the spring 2014 season, which is a very good start. This message is meant to be a reminder to anyone who still wants to join MYS but hasn't that we still have plenty of spaces available!
Likewise, the winter skills clinics and the pitching clinics all still have spaces available. The pitching clinics are a little bit restrictive in that we can really only accommodate 15 players in each workshop. So
sign up soon
to ensure your daughter gets spot.
I have to confess that I think the winter skills clinics are great for warming up players and getting back in practice for the up-coming season. Also, I liked that the girls get coaching from professional coaches. The different perspective can be invaluable for a player trying to improve their batting or their fielding. So sign up here:
https://leagueathletics.com/Registration/Default.asp?org=melroseyouthsoftball.com
Finally, the website has a new section called the MYS Exchange. The idea is that you can offer up items that your daughter is no longer using for sale or for free. It isn't an auction site, but it can make it easy for you to clear out old softball gear (everyone outgrows cleats, right?!) and new girls can get a good deal on equipment. So please swing by and consider adding some gear to the site. Also, I recently put up the teeniest, tiniest most adorable little softball glove. Go to the MYS Exchange to get the details and maybe this unique item can be yours!
by posted 02/13/2014
MHS Softball Team Clinic - Spring 2013
Hello to everyone in the Melrose Youth Softball community!
I hope you're all surviving the never-ending winter with today's snow-day. This just a short reminder to let you know that registration for the spring 2014 season is now open. It is available here:
http://www.melroseyouthsoftball.com/Registration/Default.asp?org=melroseyouthsoftball.com
Also I want to invite everyone to sign up for the winter skills clinics that are being held for the 1
st
and 2
nd
graders at the Roosevelt school and at the Rams Complex in North Andover starting in the middle of March. It's a short 15 minute drive up there and I have to commend them for the clinics they ran for us last year. I thought the time the girls spent running drills and getting trained by different coaches really paid off. It is really an outstanding value and a great way to spend a few Saturdays. So please
go to the same website
to register for that as well.
Finally, we are running some pitching clinics as well. These will be small workshops with a cap of 15 players per clinic. It is broken up in two groups, grades 4-6 and 7-9 so the players will get the kind of focused attention they need for their level. These will also be held in the Roosevelt gym. Anyone who is interested in pitching should really
sign up for this opportunity
to get pitching training from professional coaches. If your pitcher is just starting out this is a great chance to get her going with the right habits and form. On the other hand, if your player already has some experience this will refine her technique and will hopefully show her how to move her skills to the next level.
The season should get underway in the middle of April with the coaches calling or emailing all of their players to let them know about their first practices with the first games being played during the last week of April. Our schedule is dictated entirely by the condition of the fields, so if the city of Melrose lets us get on the field earlier then we will move the schedule up. Likewise, if they are still covered with snow, our starting dates may get pushed back. Naturally, your coach and MYS will keep you up to date with any news.
Finally, please "like"
MYS on Facebook.com
, where I have put up some photos from last year's clinic and have been trying to post news, videos and articles on a more regular basis. You can also find us on Twitter at
@MelroseYSB
That's it for now! Stay warm!
-Rob Solomon
by posted 02/10/2014
Clara Martin shows off her throwing skills
At the winter skills clinics experienced coaches will help the players with all aspects of their softball skills. At the younger level (1st and 2nd grade) the league's previous president, Michelle Carson will have the help of some of the high school softball team players to teach the youngest girls the basics of how to field and how to hit. At the Rams clinic the girls will be split in to age-appropriate groups so the Rams' coaches will be able to teach specific skills to the players. They spend 10 or 15 minutes on each drill for about 2 hours. Because there is so little "standing around" time, it keeps the girls busy and focused on what they are learning. It is really very effective and is a very enjoyable way to spend a Saturday afternoon.
by posted 02/04/2014

Hi everyone,

We have some great news to announce regarding our very popular Winter Indoor Clinics.
Building on our successful winter clinics last year, we are offering the following:
ROOSEVELT GYM winter clinic FOR GRADES 1-2
RAMS ATHLETIC COMPLEX IN NORTH READING FOR GRADES 3-9
We will also be offering a separate PITCHING CLINIC, ALSO HELD IN THE ROOSEVELT GYM FOR GRADES 4-9
Grades 1-2 will focus on the basics of throwing, catching and fielding. The program for grades 3-9 will focus on throwing mechanics, hitting and fielding. Our pitching clinics will be limited to 15 participants per session and will cover pitching mechanics and throwing strikes.
Here are the details of the winter clinics:
GRADES 1-2: Winter Clinic at Roosevelt School Gym
Four Wednesdays, March 19, 26, April 2, April 9 from 6:00 – 7:00 p.m. (1 hour)
There is no fee for this program, but as we did last year, we will gratefully accept donations.
This clinic has a cap of 30 players—all players must register online for this clinic (see below for link)
GRADES 3-9: Winter Clinic at Rams Complex (23 Concord St, North Reading)
Four Saturdays: March 1, 8, 15, 22 from 2:00 – 4:00 p.m. (2 hours)
One hour of offensive instruction, one hour of defensive instruction, provided by Rams Complex employees
The clinic has a cap of 90 players.
There is a $30 fee per player for this set of clinics, which is an incredible value! (if a player has a financial need, please let us know)
All players must register online for this clinic (see below for link)
GRADES 4-6 and 7-9: Pitching Clinics at Roosevelt Gym
Four Wednesdays, March 19, 26, April 2, April 9, 2013
Grades 4-6 (cap of 15 players) - 7:00 – 8:00 p.m. (1 hour)
Grades 7-9 (cap of 15 players) - 8:00 – 9:00 p.m. (1 hour)
There is a $50 fee per player for this set of clinics, which is roughly half or less of what a pitching clinic normally costs (if a player has a financial need, please let us know)
Players should bring their own catcher (parent, sibling, friend, etc.)
All players must register online for this clinic (see below for link)
Please register online at: http://melroseyouthsoftball.com/Registration/Default.asp?org=melroseyouthsoftball.com
Thanks and we hope to see you at our winter clinics!
Rob Carillo
President of Melrose Youth Softball
by posted 01/28/2014
Hi everyone,
Welcome to 2014! (is it too late to say that?)
​
Although its late, I want to wish everyone a happy new year and I hope everyone is looking forward to the new spring 2014 season of Melrose Youth Softball! We are a scant ten weeks from the beginning of the season in the middle of April so its time to start talking about the winter skills clinics that MYS will be offerning.

We are finalizing the dates and times of the winter clinics at the Rams Complex in North Andover for the older girls. For the younger girls, in 1st grade through 4th grade MYS will be offering skills clinics at the Roosevelt school. We will also be offering some clinics that will be focused only on pitching skills with outside instructors. As soon as we get the dates, times and fees we will send out more information on this.

These clinics have been very well received in the past and we are very excited about the 2014 clinics. The clinics for the younger girls will be paid for by the league, while the clinics for the older girls will require a modest fee of $25 for all five events. When you consider all the time the girls will get with professional coaches, the five dollars per event makes this an even better value. Its a great deal and we are very pleased to be able to offer it.

In order to be eligible for the winter skills clinics each player must be registered for the spring 2014 season. So please, go to the registration website and sign up as soon as possible.
We're looking forward to seeing everyone at the clinics and on the fields in April!


Sincerely,
Rob Solomon